1st May on island Lošinj!
Special offers in period for 15.04.2022. do 02.05.2022.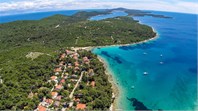 Lošinj in spring offers many advantages. Preserved natural environment is a unique feature of the island of Lošinj; clean sea and air, mild climate, vegetation, aromatic scents with relaxation and rest will have a beneficial effect on you and will make you healthier and happier.
For all you beautiful people who:
have never visited our Vitality Island
have visited, but never in a spring time
love the nature and enjoy tranquillity
love riding a bike by the sea
love the sea and walking by the sea
want to get away from the city and stress
We have prepared some special offers for you
Choose one of our apartments, in the period from15.04.2022. do 02.05.2022.
1. Apartman Nera
2. Apartman Popeye
3. House La Dolce Vita
4. Apartman Helena 1
5. Apartman Popi 3
6. Apartman Emma 1
7. Apartman Emma 2
For all information and reservations please do call us or write to us
More information: info@island-losinj.com
---
---