Travel planner
Our island is connected by ferries, catamarans, bus and flights. Difference between catamaran and ferry is that on the ferry you can transport cars, catamaran is only for passengers.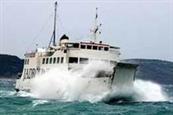 Ferry
The main ferry transporter is Jadrolinija d.d. In the summer time is possibility to get to the island also from Italy - by ferry or catamaran.
Regular - whole year - ferry connections are Porozina - Brestova and Merag - Valbiska. The ferry from that ports lives several times at day as in summer and winter. These two ferries are always running, only in case of bed weather conditions is interrupted.
Jadrolinija has also ferry connection once a week from Mali Lošinj to Zadar and Zadar to Mali Lošinj. In the summer season usually operate one extra catamaran one more time at week.
See the ferry timetable.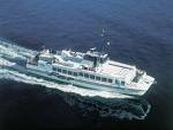 Catamaran
Lošinj is also connected by catamaran with mainland. The catamaran lives every day in the morning from Mali Lošinj to small neighboring islands, Cres and Rijeka. The return from Rijeka is every day in the afternoon, schedule depends about summer or winter time table. The catamaran is cheaper than other transportation and people like it because across the trip you have a little sea cruising over Kvarner islands and cost.
All of this sea transportation depends of the wheatear conditions.
See the catamaran timetable.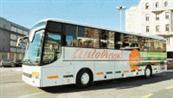 Bus
Bus transportation is favorite transportation lot of people, mostly of people who suffer of sea sickness. Bus lives few times at day to Cres, Krk, Opatija, Rijeka and Zagreb. In the summer time is also every day connection to Ljubljana. From Rijeka or Zagreb is possible to get for many capitals. Reservation and information: 00385 51 236 256 or info@island-losinj.com
When you are on the island the easiest way to move on it is by bus. In the summer season is organized fly&drive service from the airport Rijeka (on the island Krk). The flights are organized from Germany to Rijeka, organizer is Hlx Company. The bus lives from the Airport to island of Lošinj. Reservation and information: 00385 51 236 256 or info@island-losinj.com
See the bus timetable.
Flights
For the moment Airport Mali Lošinj enabled only for small private flights. The project is to enlarge for acceptance of bigger flights.
Bridges
On the island are two bascule bridges, just few meters long but very useful. One is between island Cres and Lošinj - Osor, and second is Privlaka in Mali Lošinj. Both bridges are very important for boats and yacht to short-cut the travel.
Bridges are open for boats and yacht:
Privlaka 9:00, 18:00
Osor 09:00, 17:00
Car
The fastest way to reach the island is by car. During the summer months are some delay caused at the border. The main routes into Slovenia and Croatia are via the Tauern Highway (Autobahn) A 10. Austria's Autobahn is not free of charge; you can pick up the Pickerl (officially Autobahnvignette) at the Austrian border or at gas stations or automobile club offices in all countries bordering on Austria.
To reach island of Lošinj from Italy (Trieste) - Border Pasjak/Rupa - Opatija - Brestova/Porozine ferry - 80 km to Mali or Veli Lošinj
Second way is Trieste - Border Pasjak/Rupa - Rijeka - island Krk - Valbiska/Merag ferry - 60 km to Mali or Veli Lošinj
To enter and drive in Croatia, you will require a green insurance card and valid national or international driving permit. Petrol stations in big towns and cities as well as on important roads are open non-stop, otherwise the working hours are from 6:00 a.m. to 8:00 p.m. Lead-free petrol is available on all petrol stations and it is called bezolovni (green label). A toll is payable on motorways.
Traffic drives on the right. Speed limits are 130kph (81mph) on motorways, 100kph (62mph) on dual carriageways, 50kph (31mph) in built-up areas and 80kph (50mph) outside built-up areas. The amount of the fine depends on the extent of the infraction committed. Blood/alcohol limit is 0.0 ppm.
Accidents must be reported to the police (Policija) immediately. Police emergency number is 112. Croatian automobile club HAK (Hrvatski Autoklub) works together with other international automobile clubs, tel: 01 464 0800.