Bus timetable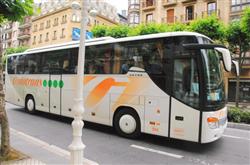 From the establishment of the agency we provide bus tickets, for national and international destination, with departures from the region of Kvarner.
The whole year bus connection every day to Rijeka and Zagreb are provided from Autotrans d.d. There are some other companies which traffic only in the summer season, mostly for Zagreb and back. In the summertime is also a bus connection to Ljubljana (Slovenia). All bus tickets are possible to buy in our office.
From the implementation of new on-line terminals for ticket selling, all terminals in our region have a possibility for selling tickets for all buses with departure from Rijeka, as national and international.
For all information be free to contact us.