[ NEW] Our enamel mug collection!
Some people feel the rain, others just get wet! ☔️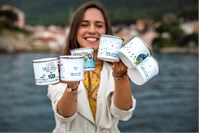 Check out our unique enamel mug selection, handmade pieces from our beautiful island! 💗
P.S. You can buy them online, feel free to ask us on email or just visit us in our agency.
Photos by: Ivan Brčić Photography
Find us also on Facebook: GoLosinj/Go2Losinj
www.island-losinj.com
Twitter: @aslagency
Instagram: @golosinj
#golosinj #come2losinj
---
---