Highlights of 2020
The end of 2020 is coming, which most of us will probably not remember fondly. In the coming years, it will be remembered as a very challenging year. Despite all the hardships, we have completed our projects.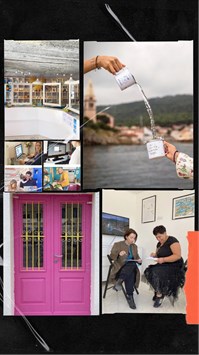 Already at the end of 2019, we started preparations for the 2020 season and the creation of our new website, which is now, as we announced, in operation. At: www.golosinj.com, you can already find your dream apartments much easier and faster.
In mid-March, we were forced to close the doors of our travel agency, for the first time in more than 20 years, because as you already know we are open every day throughout the year. It was something new for us and we experienced working from home. We have conducted numerous online trainings to use the time spent at home as efficiently as possible and learn something new. We applied and won the tender for the Eco Tourist Package in cooperation with the Institute of Tourism and we are very proud
The summer season went very well, beyond our expectations. We had the opportunity to meet and host a lot of new people, but also see some of our old and loyal clients. Nothing prevented them from visiting our island.
Every day we try to bring the beauties of our island closer to our guests and followers on social networks with photos. We are active on Facebook, Twitter, and Instagram, on multiple accounts, where we post every day, 12 different photos, of our beloved island. We are glad that all our posts have such wonderful feedback. We appreciate your every comment and we try our best to show all off the magnificent sights that the island offers you and us.
And finally, after 48 years we have changed our front door, but they stayed recognizable fuchsia color.
Despite everything, we are looking forward to next year and we are working hard to make your stay on our island even more beautiful and unforgettable.
Stay well and healthy until the next time we see each other on our beautiful island.
Sending you lots of love from island Lošinj,
Siniša, Tihana, Lili & Marta
---
---