Secrets of Cres
Excursion around the island of Cres!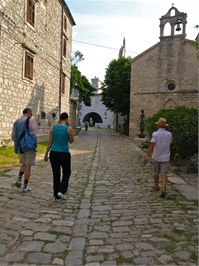 Experience the beauty and heritage of the Croatian islands of Cres. We organize all day and half day trips and visits to the island of Cres.
Visit Osor, Vrana, Orlec, Valun, Lubenice .
We offer expert guiding and entertainment in a different way.
Our programmes are based on small tourist groups (maximum 8 people) who wants to learn about the life of islanders, the island's unique nature, without disrupting the natural balance of a thousand years.
More info: info@island-losinj.com